BASICALLY, FROM THE MOMENT THIS SHOW STARTED, I WAS CAPSLOCKING. CONTAINED HEREIN IS A WHOLE LOT OF SCREENCAPS AND A WHOLE LOT OF CAPSLOCK. WARNING: LOTS OF SCREENCAPS. OH, AND SPOILERS.

WITHOUT FURTHER ADO: SAIGO NO YAKUSOKU, CAPSLOCK EDITION!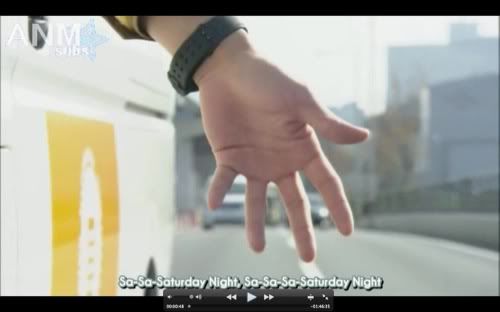 THIS SHOW HAD ME FROM THE START: OPENING WITH A SHOT OF OHNO'S HAND. YOU CAN'T LOSE!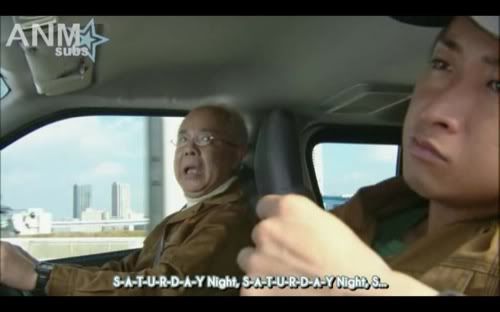 AND ALSO: OPENING WITH A PLAY ON AN ARASHI SONG. I KNEW I WAS IN FOR A GOOD RIDE WHEN SOMEONE WAS SINGING "CARNIVAL NIGHT" WITH DIFFERENT WORDS.



DISCLAIMER: I LOVE JUN. STATEMENT: I LOVE HIS OCCASIONAL DOUBLE CHIN.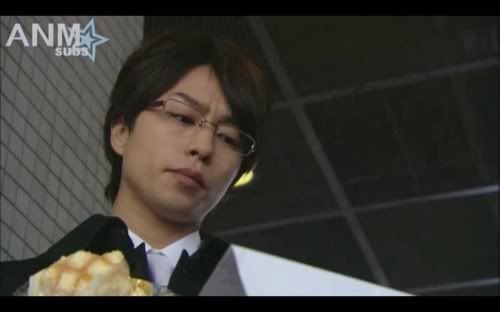 I LOVE SHO EATING MELON PAN. I DON'T REALLY KNOW WHY, I JUST REALLY DID. ♥



I TOOK ABOUT FIFTY SCREENCAPS OF THESE TWO SECONDS. HERE'S A COUPLE.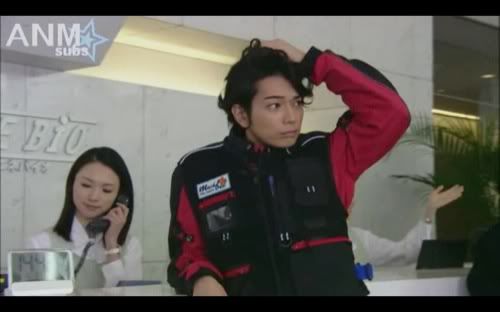 THE BEST PART: THE CAMERA SHUTTER NOISE MAKING IT SOUND LIKE MATSUJUN THE BIKE COURIER IS A SUPERSTAR.

OH WAIT. HE IS.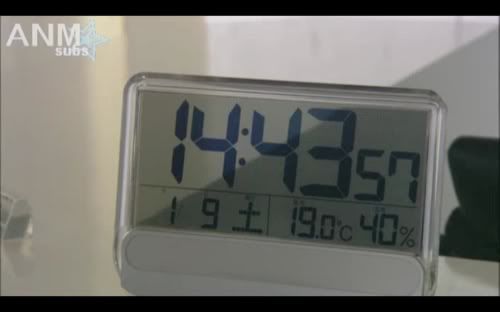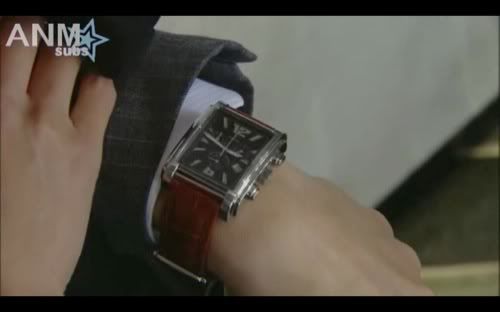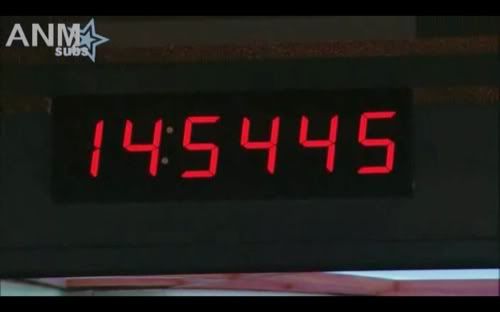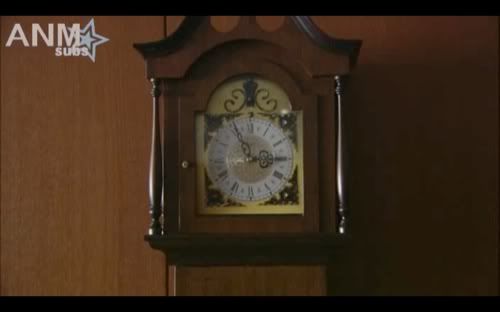 WOW DO YOU THINK THAT SOMETHING WEIRD IS GOING TO HAPPEN AT 3PM OR SOMETHING? SO MANY CLOCKS.



I LOVE THAT WE WERE MEANT TO THINK IT WAS THIS TWITCHY NEWBIE. HE'S TOO OLD, WRITERS. WE'RE NOT GOING TO FALL FOR IT.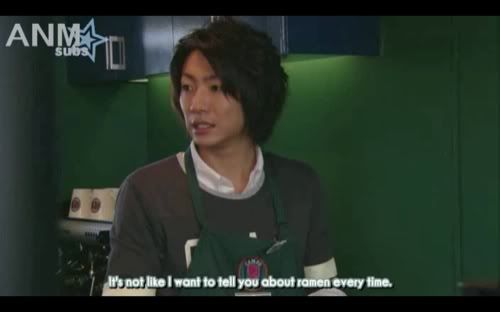 I THINK I TOOK ABOUT A BILLION SCREENCAPS OF AIBA THE SLIGHTLY DIM-WITTED BUT GORGEOUS COFFEE SHOP MAN.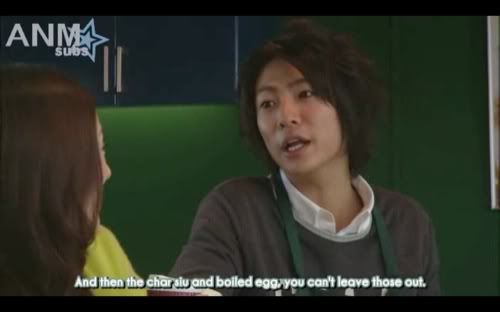 HE'S JUST SO PRETTY.



I COULDN'T HELP MYSELF OKAY!



I ALSO LOVE THE LITTLE PUDGY CHEEKS JUN GETS SOMETIMES. HIS MOUTH IS SO WEIRD ♥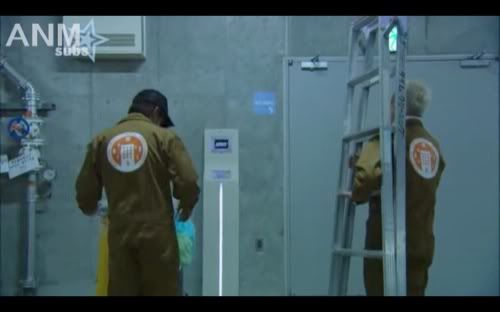 GRANDPA TEAM WAS THE BEST OKAY? I LOVE THEM.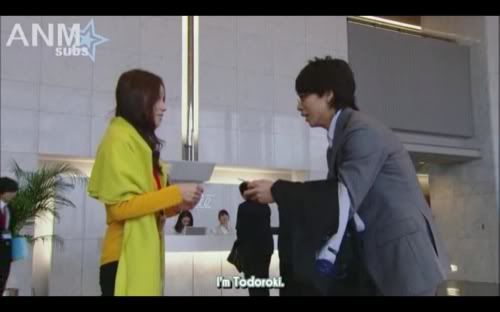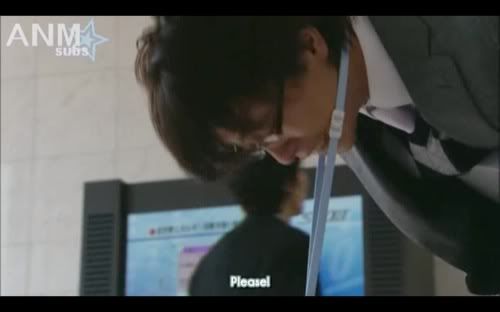 SHO THE DESPERATE INSURANCE SOLICITOR, I LOVED IT!!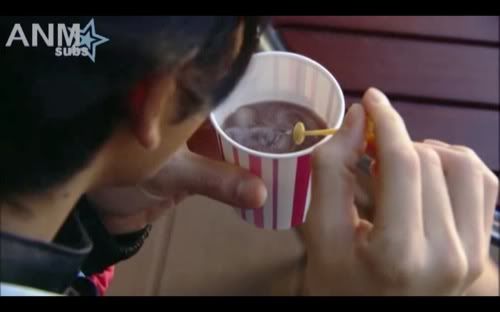 I... I JUST PAUSED AND STARED AT HIS EAR AND FINGERS FOR... WELL, WAY TOO LONG.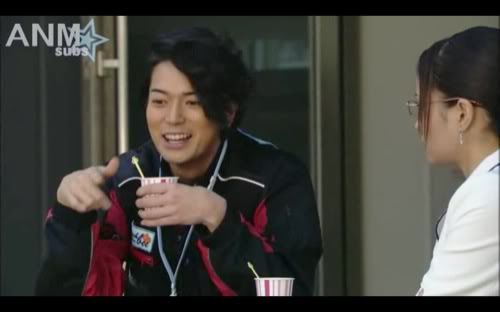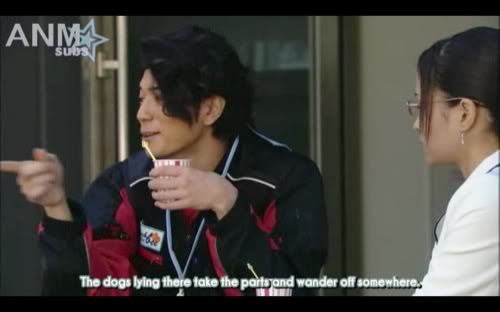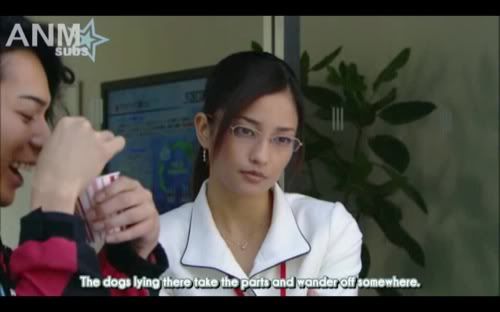 MATSUJUN THE COMPLETELY DORKY BUT RIDICULOUSLY ATTRACTIVE BIKE DELIVERY MAN.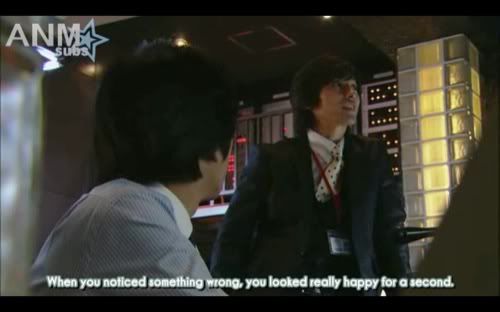 AND I'M SORRY BUT IS NINO'S CHARACTER MEANT TO BE A COPY OF REAL!NINO?

AND I LOST SOME SCREENCAPS HERE, BUT I DON'T KNOW ABOUT YOU ALL BUT I LOVE THAT AIBA WAS IN THE BATHROOM WHEN THE TERRORISTS SHOWED UP. READING HIS HOROSCOPE ON HIS MOBILE.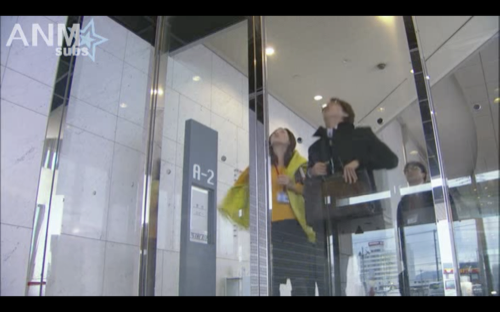 MAYBE IT'LL OPEN IF WE JUMP..........



JUN'S BEEN PUT IN HIS PLACE. OH YEAH.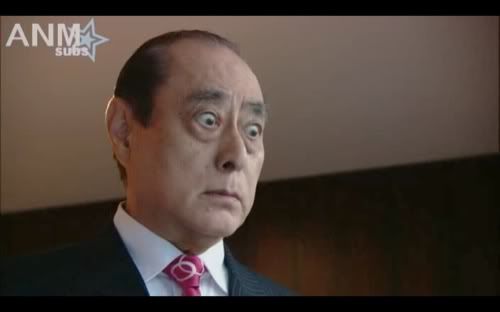 ROFL THIS GUY'S BUG EYES!!!!



~FORESHADOWING~ LOLOLOLOL SOMETIMES I'M SO HAPPY I CAN'T FATHOM MYSTERIES.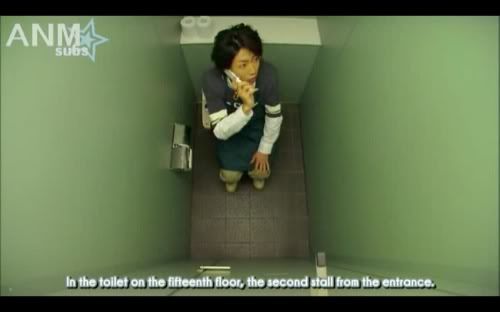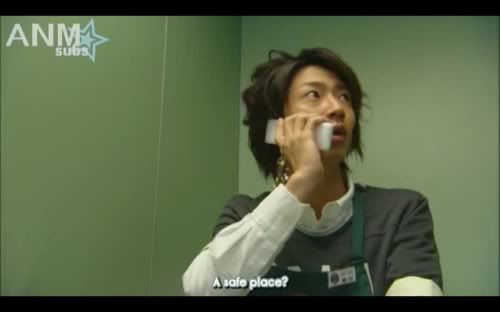 AND HERE ARE SOME MORE SCREENCAPS OF AIBA. IN THE TOILET. BEING RIDICULOUSLY PRETTY!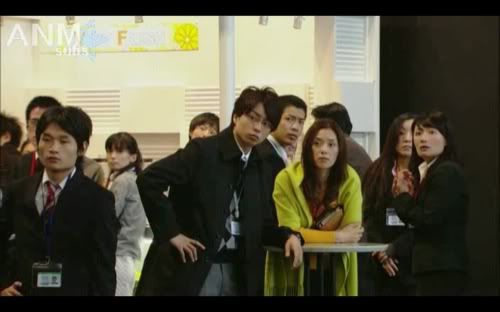 I DON'T KNOW ABOUT YOU, BUT I'M PRETTY SURE THIS IS HOW SHO HANGS OUT USUALLY.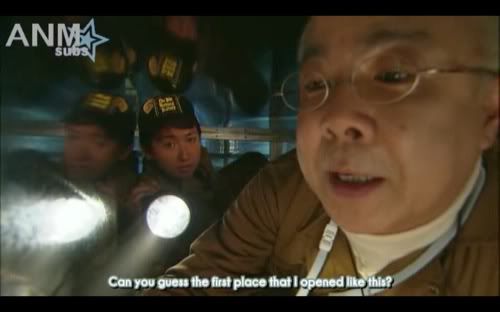 GRANDPA TEAM!!!!!!



I DON'T KNOW, I THOUGHT THIS WAS PRETTY DEEP.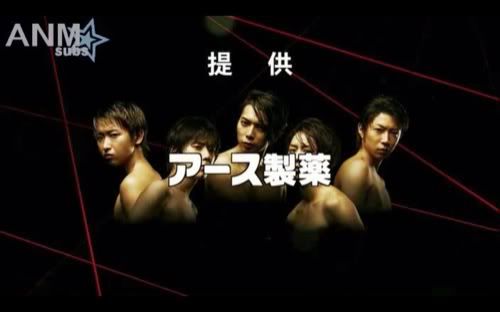 THESE SHOTS? STILL FUCKING CREEPY. SORRY, NAKED ARASHI.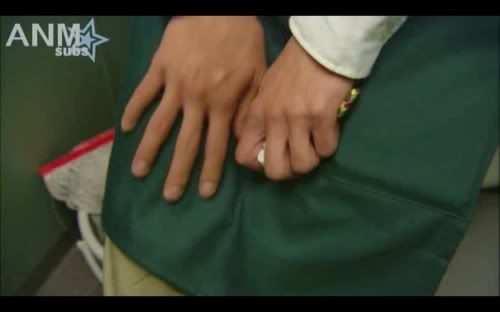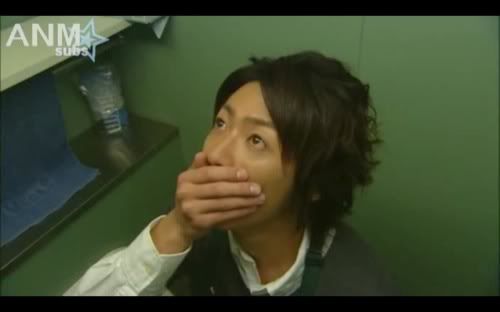 YEP, AIBA'S STILL IN THE TOILET. STILL BEING RIDICULOUSLY ATTRACTIVE.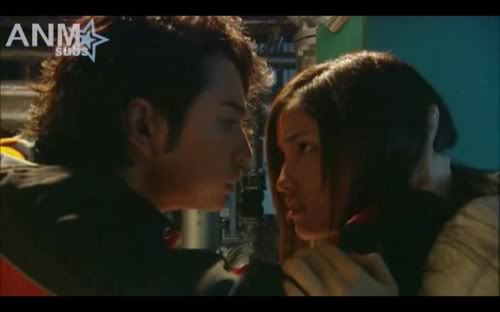 MMM, SEXY.



MMM, SEXY.



DID I MENTION I FREAKING LOVED GRANDPA TEAM? THE THIEF!GRANDPA WAS ADORABLE, AND OF COURSE, SO WAS OHNO.



I KEPT WAITING FOR SHO TO FLIP OUT AND START SCREAMING AND GRABBING HIS HEAD A LA MC KAMIYAMA.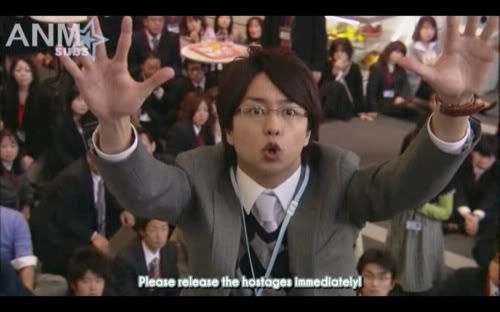 LOLOLOLOL SHO LOOKED ABSOLUTELY RIDICULOUS IN THIS SCENE YELLING THE SAME THING OVER AND OVER AGAIN.



MMM, BROODING.



NINO EMO! HOW IS THIS MY FIRST NINO SCREENCAP? I AM SO UPSET.



AIBA IN THE TOILET! WITH HIS PHONE! I FREAKING LOVE IT OKAY!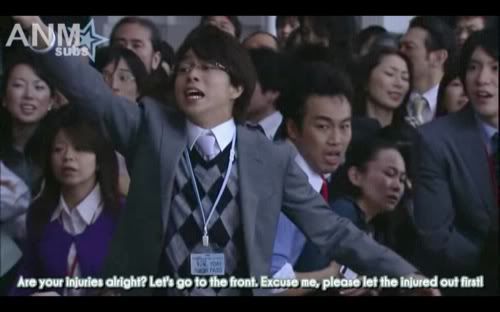 SHO WOULD SO BE THIS PERSON IN A HOSTAGE SITUATION.



HI NINO!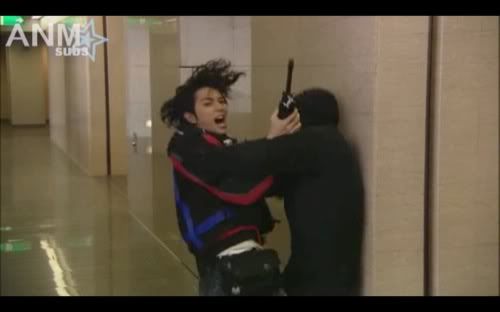 AHAHAHAHAHA HIS HAIR!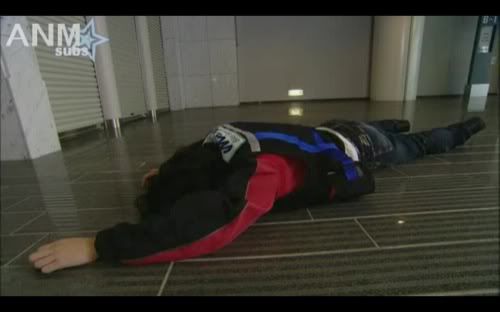 I'M SO HAPPY I SAW THE CLOSING FRAME SO THAT I KNEW HE COULDN'T DIE!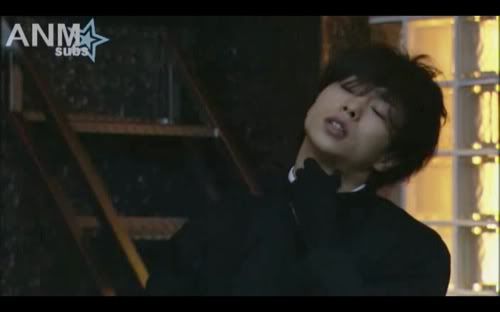 UMF, SEXY. ALSO: I REALLY LIKED THE TWIST. EVEN THOUGH I WASN'T SURPRISED, I LOVED IT. A++.



I WAS REALLY UPSET FOR ABOUT TWO SECONDS THAT NINO WASN'T PART OF THE TEAM.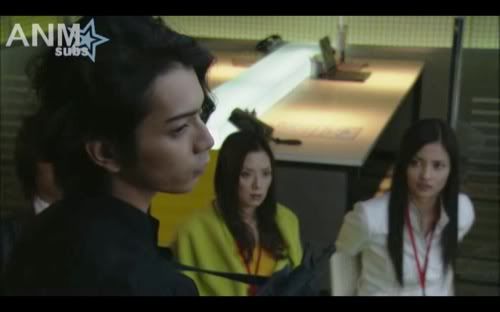 JUN WITH A GUN ♥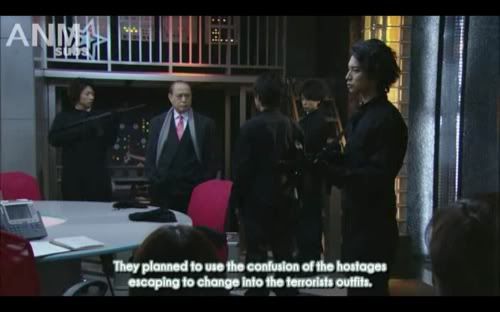 I TOOK WAY TOO MANY SCREENCAPS OF AWESOME CAMERA ANGLES THAT HAD TWO OR THREE MORE ARASHI MEMBERS IN IT.



THESE WERE NOT THE MOST ATTRACTIVE GLASSES FOR SHO, BY THE WAY.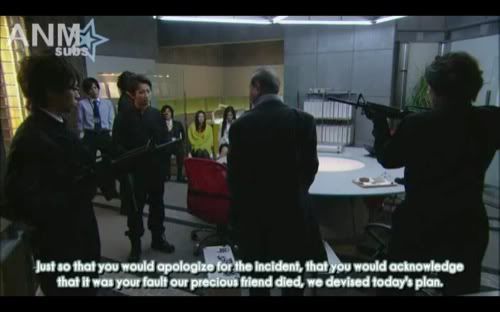 AIBA WITH A GUN IS LESS ATTRACTIVE OKAY?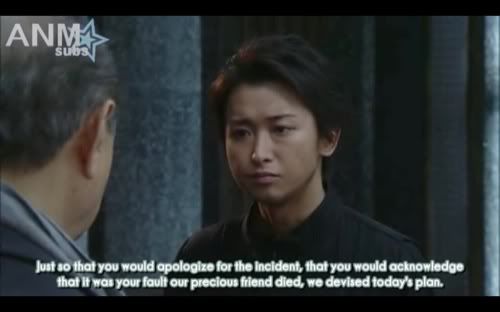 MAOUUUUUUUUUUU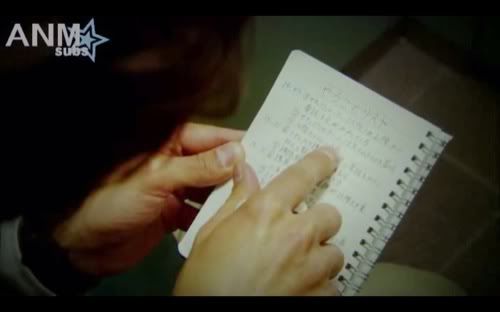 AIBA HAD TO CHECK THE PLAN A MILLION TIMES. WHILE IN THE TOILET.



THE SIXTH MEMBER OF ARASHI, LOL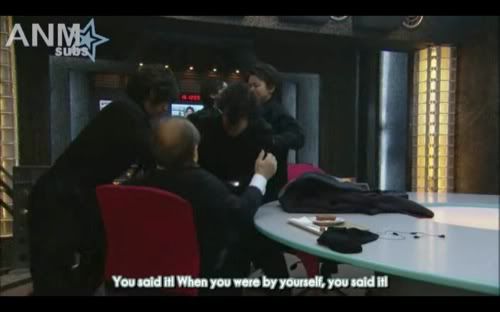 I LOVED THIS MOMENT. BOTH FOR JUN FREAKING OUT AND FOR THE REST OF THE GROUP WRESTLING HIM BACK. (ALSO, THE GUNS CLATTERING AROUND HAPHAZARDLY TO THE FLOOR LOLOLOL)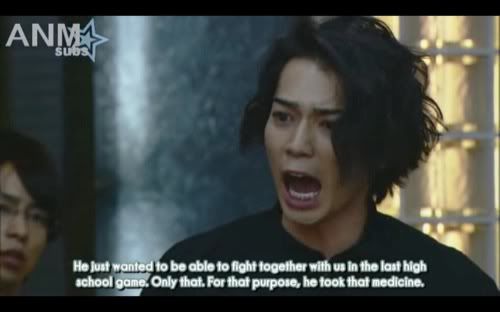 PASSIONATE!JUN~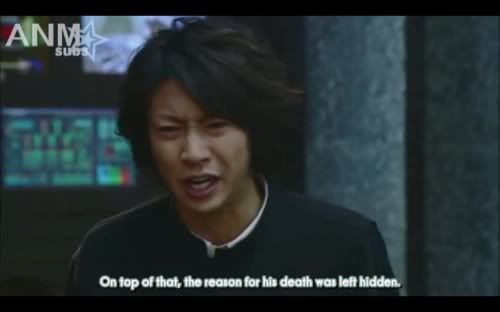 PASSIONATE!AIBA~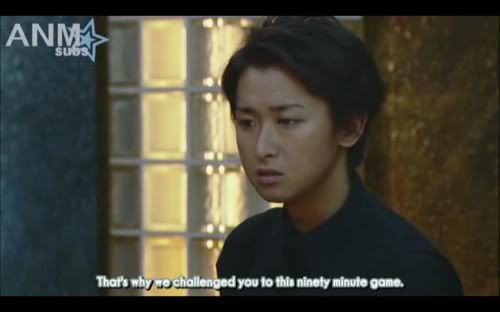 ROFL, PASSIONATE!OHNO??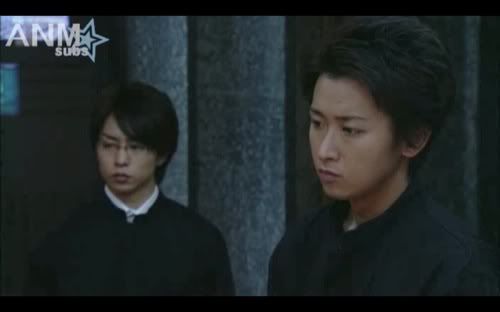 YAMA PAIR ♥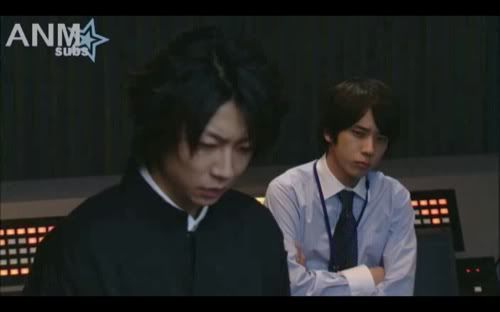 AIMIYA ♥



SAKURAIBA ♥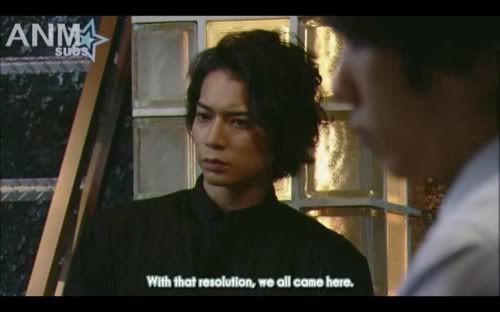 MATSUMIYA ♥



OHMIYA ♥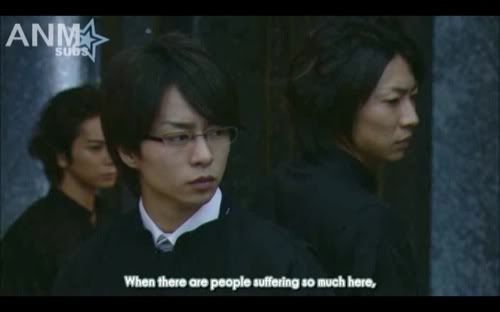 THAT'D BE A HOT THREESOME.



GRINNING!TERRORISTS ♥



TERRORISTS IN CIVILIAN CLOTHES. WHO KNEW OHNO WAS WEARING THAT SHIRT? LOL



BOWING TO THE HOSTAGES.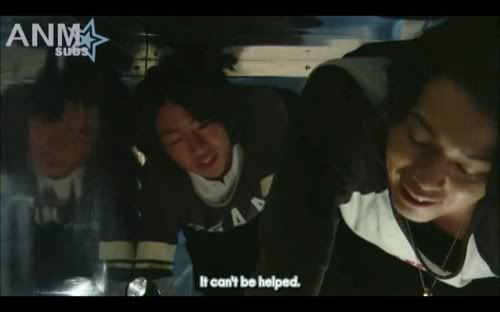 IT IS SO UNSURPRISING THAT THIS SCENE WAS GREAT. BOYS SQUISHED IN AN AIR DUCT! AND THE ORDER.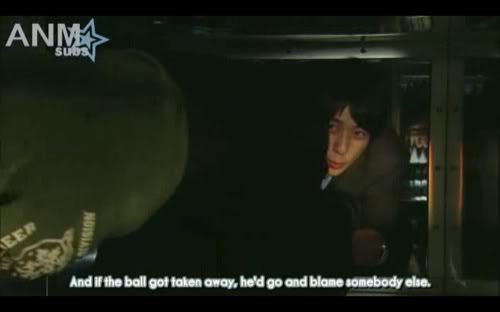 PERFECT FOR NINO TO STARE AT OHNO'S ASS.



AWESOME CAMERAWORK, GUYS!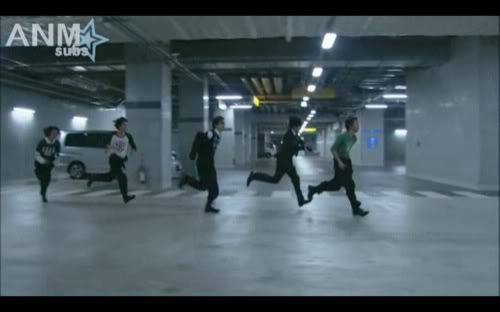 ARASHI RUNNING IS ALWAYS AWESOME!



I LIKE THAT NINO DECIDED KNEELING IN FRONT OF OHNO LIKE HE'S ABOUT TO GIVE HIM A BLOWJOB WAS THE BEST WAY TO LOOK FOR THE KEYS!



LOL BACKGROUND ACTORS ♥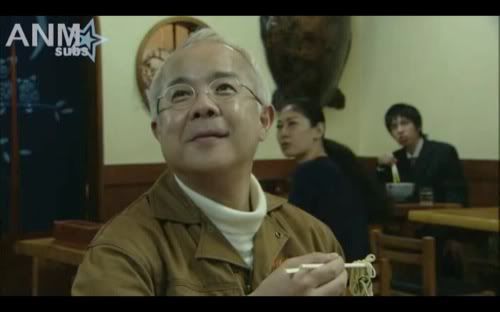 GRANDPA TEAM WINS!!!!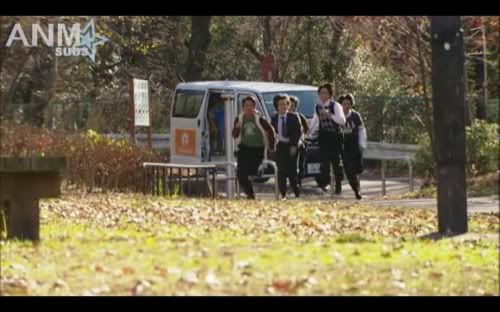 WHAT DID I SAY ABOUT ARASHI RUNNING? ♥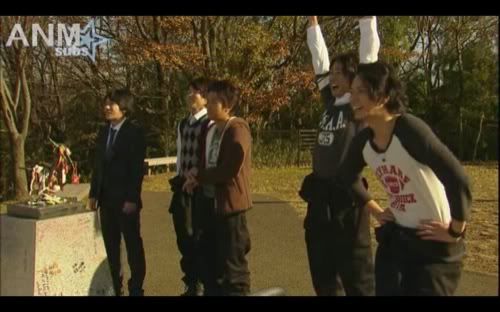 AIBA IS SO DORKY ♥ AND NO, I DID NOT BOTHER TO LEARN ANY OF THEIR NAMES EVEN BY THE END.



THIS WAS A VERY CUTE SCENE, AND A VERY NECESSARY CLOSEUP OF AIBA'S HAND.



HONESTLY, WITH THE WAY JUN'S HIP POPS I REALLY DON'T KNOW HOW THEY LET HIM ON THE TEAM.



I LOLLED AT THE SLOW-MOTION BEFORE IT EVEN HAPPENED. OH PREDICTABILITY. ♥



IN SHORT: I LOVED IT, FOR REASONS THAT ARE PROBABLY NOT REALLY RELATED TO PLOT & STORYLINE AT ALL.